The power of social media has changed the way individuals and business communicate and do business. Social media helps authors to build a large network of followers, communicate with their fans and gain credibility for their work. Choosing one or two social media platforms will complement any business plan.
How social media helps authors
Build relationships – Social media is all about relationships and getting to know your audience and followers. By sharing content, you open the doors for people to do the same. The more generous you are; the more generosity you will receive. The more consistent you are the more shares, retweets and followers you will get.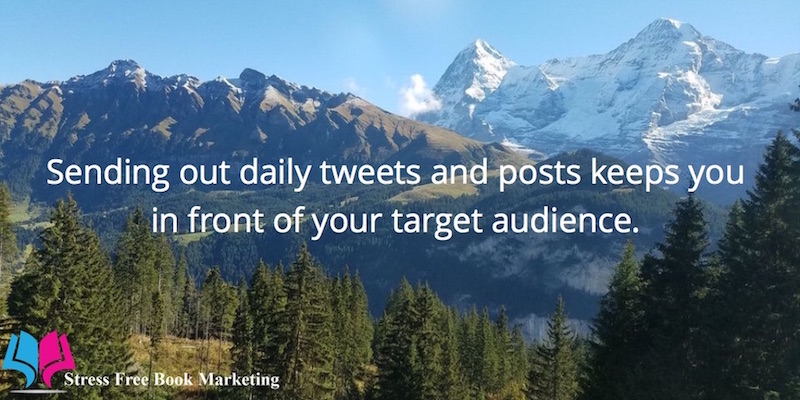 Reach a larger audience – When you are using social media properly, followers will share your content with their followers. This will help you reach a larger audience who are likely to follow you as well. Through social media advertising, you can target different demographics to expand your growth.
Communicate with your followers and customers – Social media allows you to communicate with your fans and followers both directly and indirectly. Sending out daily tweets and posts keeps you in front of your target audience.
Raise brand awareness – A recognized brand leads to consumer confidence and allows you to expand your audience. Having a branded presence on social media reinforces your credibility especially if you have implemented it across all platforms and website.
Increase website traffic – Whether you are posting a quote, retweeting a fellow author or promoting your blog article, most readers will end up on your website to learn more about you. Higher traffic and more readers linking to your website increases your overall ranking and leads to more search results.
Promote your work – Sharing interesting content over your social media platforms helps you promote your message. Sharing information about events or promotions helps you sell more books. Social media is one of the best ways to spread the word in a short period of time, for little if any cost.
Learn from other entrepreneurs – Having exposure to what other authors are doing and not doing on social media can be extremely educational.
Advertise with specificity – Most social media platforms have robust analytics, which helps you target the exact demographic group you need to reach. You can track and measure the results of your advertising continually and in real-time. There are free tutorials online where you can learn how to develop an advertising strategy that works for your social media campaigns.
Most professionals, including authors, would say that social media has helped their business identity. The challenge is to find the best platform(s) for your needs and the best way to use these platforms. Include social media in your book marketing strategy along with content creation and brand awareness.
Rick Lite of Stress Free Book Marketing, stands at the forefront of the ever-changing book industry. He is a seasoned book marketing professional with over 13 years of experience in the industry. Rick's expertise comes from tirelessly working on new and innovative ways to market his own books and CDs with his company and parent company, Stress Free Kids. Embracing the core values of integrity, innovation, and growth, Rick works closely with authors to create custom, robust book marketing programs. His easy-going manner provides "stress-free" support and comfort to authors going through the book marketing process for the first time. Rick is quick to share his knowledge and "insider tips" for a successful marketing campaign that will lead to increased exposure, awareness and most importantly, sales.