The process of writing a book should be complemented by a book marketing plan that incorporates several factors when being designed. The author's writing style, genre and the ability to be actively involved in the marketing process are just a few components that will dictate how the plan should be constructed and then implemented.
Tips to create a custom designed book marketing plan.
Know who your target audience is- Since you most likely wrote the book with them in mind, ask yourself who is my target audience and whether you can expand it beyond the obvious.
Figure out how you can reach them- Besides social media, what other ways can you promote your message and book? Blogging, groups, forums? Be creative and as thorough as possible.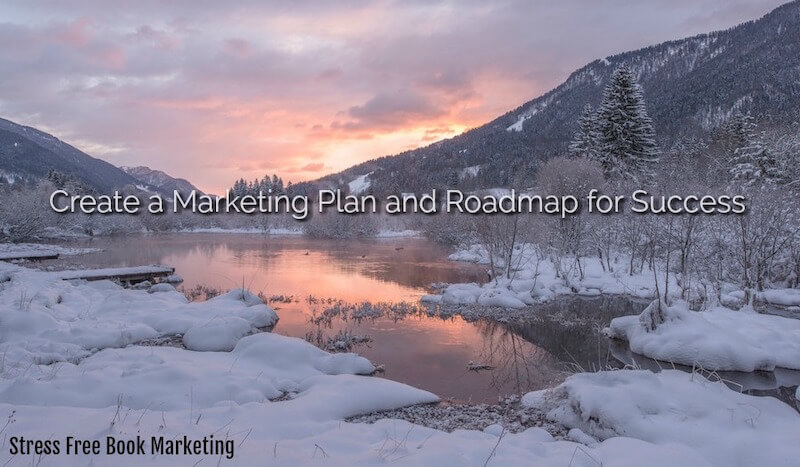 Know what your budget is- If you start working on your marketing plan early enough you will know how much money you have for marketing. Learn about the costs of producing and self-publishing your book. Make sure you save a decent amount of money for marketing.
Understand the costs involved in book marketing- Research what it takes to properly market a book so you can evaluate what is best for you. Although a lot of marketing tools are free, you should factor in your time, the tools that cost money and whether you will need to hire a professional to help. You want to avoid shooting yourself in the foot trying to save some money.
Set realistic goals- Having a roadmap and goals will keep you on track and give you the feeling of accomplishment throughout the process. Chip away at small pieces of your marketing plan, and don't forget to look back at what you have accomplished.
Get help when you need it- It's a smart strategy to read everything you can about book marketing. It doesn't mean that everything you read is correct information or appropriate for you, but knowledge is power. Ask people you know what they did and compare it to your plan.
Talk to a lot of people but follow your gut- A smart author doesn't need to blaze the trail themselves. There have been many people ahead of you who have been in your situation and appreciate what you are doing. Talk to everyone you can, but don't listen to everyone. Trust your instincts.
Enjoy the learning process- The entire process of writing, self-publishing, and marketing is a learning process for most of us. Enjoy what you are learning, honor the mistakes, keep moving forward and remember to breathe.
Writing a book marketing plan will give you a vision of where you need to go and help you avoid being side-tracked and making mistakes along the way. It's an essential part of the success of an author. Remember, you don't have to do it all yourself. There are very talented, passionate and successful people that can help.
Rick Lite of Stress Free Book Marketing, stands at the forefront of the ever-changing book industry. He is a seasoned book marketing professional with over 13 years of experience in the industry. Rick's expertise comes from tirelessly working on new and innovative ways to market his own books and CDs with his company and parent company, Stress Free Kids. Embracing the core values of integrity, innovation, and growth, Rick works closely with authors to create custom, robust book marketing programs. His easy-going manner provides "stress-free" support and comfort to authors going through the book marketing process for the first time. Rick is quick to share his knowledge and "insider tips" for a successful marketing campaign that will lead to increased exposure, awareness and most importantly, sales.